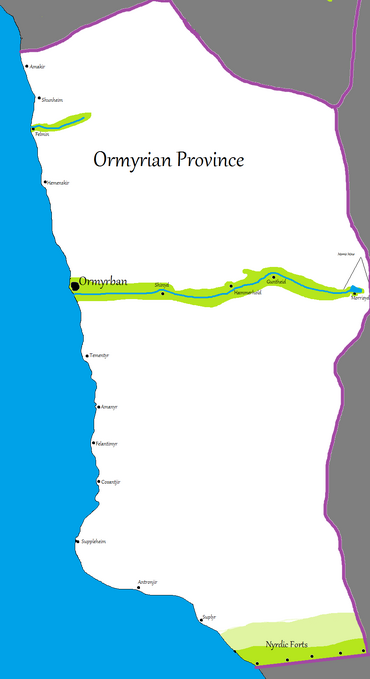 Hammerhold is the first of the "Dwarven trio", three Dwarven settlements in the Dwarf Hold, in the Ormyrian Province, Hammerhold, Guntheid and Morrisyd . It is both a surface fortress and an underground town and the only Dwarven fortress in the Ormyrian Province.
General Borndod - A tough and noble dwarf, he's lived his entire live in Hammerhold in service to the Ormyrian Dwarves and is now the General. He leads daily raids against the deep monsters below the town.
Ad blocker interference detected!
Wikia is a free-to-use site that makes money from advertising. We have a modified experience for viewers using ad blockers

Wikia is not accessible if you've made further modifications. Remove the custom ad blocker rule(s) and the page will load as expected.